This is how I spent my last weekend: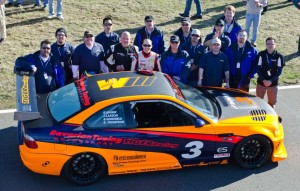 I returned for a second year to co-drive the #3 Tiger Racing BMW M3 in the world's longest sports car endurance race. For 25 hours, the goal is to keep circulating to amass the most laps.
In reality, what is a season of racing for the machine also tends to bring a season full of drama in one short day. Mechanical failures, collisions with other drivers, sleep deprivation and all-out thrashing by crews to get cars back on track are what make this the ultimate team event.
Drivers have it relatively easy – we can usually sneak a bit of shut-eye or leave the track to get refreshed. The crew usually stays glued to the pit box for 25 hours straight, fingers crossed for nothing other than routine driver swaps, tire changes and refueling but ready for the almost inevitable issues that pop up over 2300 miles of racing.
We had our fair share of issues, starting with an early collision which forced us out of contention but we completed more than half the distance and had a lot of fun doing it. I drove two stints for about 90 laps around the 2.86 mile Thunderhill Raceway and set the fastest time for our team at 3:30am during a night stint.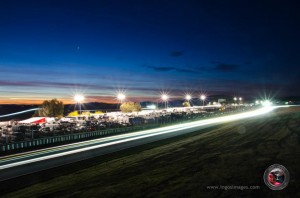 Both of my stints were in the dark actually and it's a time that I absolutely love driving. The air is cold and once the tires are hot, it's a great segment of the race to make up time.
One of the challenges of sharing a car with other drivers is that we aren't always the same size. This year I had a new seat insert courtesy of Troy Stevens which made a radical difference in my comfort over the course of an hour and forty minutes in the car. I had my SafeRacer gear on from head to toe, including a Stilo ST4F helmet, Alpinestars race suit and gloves and a great Alpinestars Carbon-X base layer that wicked away my sweat so I was both safe and comfortable. I've been working hard on my fitness and it paid off.
I look forward to 2013 and returning to put it all together yet again for a run at a podium.
(images couresy of team photographer IngosImages.com)