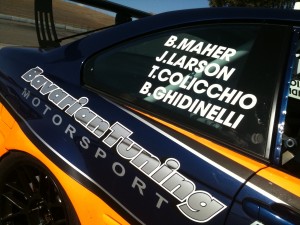 The first weekend of December, NASA holds their annual 25 Hours of Thunderhill race in Northern California. The event is typically contested by around 75 teams who believe they can drive faster for 25 hours than their competitors.
I've participated three times: crewing for a Subaru WRX, driving in an 1989 BMW M3 and managing a 1995 BMW M3. This year I'll be driving a second time in an 2005 BMW M3 in the ES class with Tiger Racing. ES is for unlimited cars: slicks, dry-brake fueling, air jacks, four-wheel tire changes, 400HP, the works. This is going for the overall win, the glory and the 11-foot trophy that NASA gives the winning team. We'll be competing against Porsche GT3 Cup Cars, a Super Truck and who knows what else will come out of the woodwork before the event begins. Previous years have featured Daytona Prototypes in the mix so anything is possible.
I'm very excited to be part of this team – their organizational skills, people and overall demeanor are professional but friendly and I know many of the crew and other drivers from previous track events making it an easy environment to get up to speed. Last Friday we shook the car down at Thunderhill. I got in the car about an hour before lunch to get oriented with the car. Coming from primarily driving Spec Miatas where we turn around 2:07s at Thunderhill, this car has some serious juice!
I got to work over the next seven laps and brought my times down to a high 1:53 before disaster struck: the motor exploded, filling the cabin with smoke and sending me off track. I coasted up to a flagging station so the corner worker could assist in case the car caught on fire but, minus the hole in the engine, no additional drama. While this ended our day prematurely, it was a blessing in disguise that it happened a month before the race and not on the test day, or worse, in the first six hours of the race itself. The motor is already out of the car and a spare is being readied. Very nice work by Chris Watson at Bavarian Tuning.
New Helmet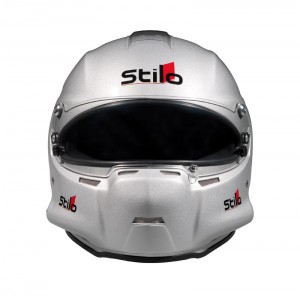 I'm sitting in my office writing this post while I'm wearing my new SA2010 Stilo ST4F helmet from SafeRacer. I've got my custom molded earplugs in and my balaclava to make sure everything is comfortable. I'll be driving the Tiger Racing BMW M3 for as long as 3.5 hours at a time: comfort isn't a convenience, it's a necessity. A headache in 30 minutes would be a cranium splitter after all that time in the rough, buzzy car. A lot of places won't let you return a helmet but SafeRacer will let you try it on and return it if it doesn't fit (did the same thing when I was shopping for race suits). They have free shipping on orders over $99 so there's only a minimum amount of cost to send something back if it isn't the right size or fit. Stilo helmets are quite new in the US, I've only ever seen one in person, so it's not like I could run down to the local speed shop and try one on. I'm very satisfied with the fit and features: built-in radio electronics, forced air and quick-disconnect drink tube are all awesome options. If you order from SafeRacer and are a road racer, be sure to specify that you want the road race electronics package rather than the rally electronics.