Monarch houseboats
and a Ski Natique courtesy of
Holiday Harbor
to set sail on giant Lake Shasta for some cruisin' and boozin'. 2005 was our first time houseboating and we couldn't wait to get out here again. Far from computers, cell phones and calendars, the 365-mile shoreline is a stress-free zone for everyone to relax, listen to some frogs and gaze at some stars. You can see
the aftermath here
.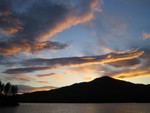 Last year the weather wasn't quite as warm as we would have liked and this year was similar. Everyone still got in the water but it was definitely chilly. Not so chilly to prevent one tube-rider from going naked, but that's another story (and picture). It sprinkled around us but we only saw a couple of drops the entire weekend and some beautiful sunsets. Most everyone tried wakeboarding and got up or did some tubing. One boat load just took a long ride up the Squaw river as far as we could go to enjoy the scenery. A great time was had by all including the virgin houseboaters.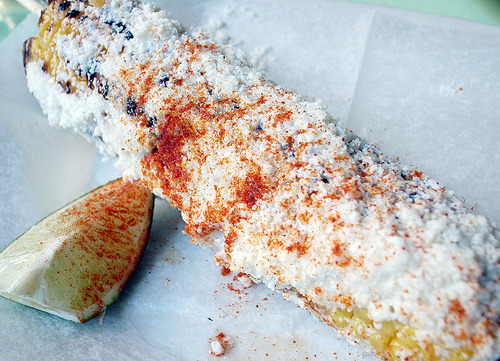 One thing I love about these annual camping/outdoorsy trips is the cooking. We had some tasty food including a rendition of my favorite Cafe Habana cuban corn. We were cooking for 4 but all 10 ears were quickly consumed. Using cotija cheese is the trick… don't buy into Feta being "close enough".
Thanks to everyone who came out!