Authored By Brian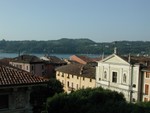 Our next destination was our Italian origins near Lago di Garda. This is the village where Ghidinellis come from, quite literally. I was a little bit apprehensive about this part of the trip because it's something that my father particularly wanted to do (although he has done it once before with his parents on another trip). I was in favor of going but I wasn't in favor of spending a full day sitting at a table with some distant relatives that don't speak English. Nothing personal of course.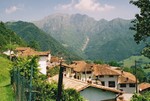 I'm glad I went into it with an open mind because it turned out as one of the highlights of our trip together. A cousin who has been to the States before and speaks English quite well, Laura, accompanied us to Avenone as our translator. Avenone is a tiny village of about 80 people high up on the hills. The first road there was completed only in the 1950s. Across the valley is another, slightly larger village, and over the hill is supposedly another village of a similar size. Each village with their own name, their own identity, and their own surnames.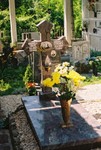 We met with some additional family and then took a short visit to the graveyard. The wall was lined with Ghidinellis and the family recently renovated the grave of my great grandfather to better pay homage. There are about 20 Ghidinellis in all of the United States but there were hundreds listed in this little graveyard that wasn't much larger than a two bedroom apartment. It was, surprisingly, a really neat experience.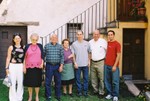 The other thing about family is they force you to eat; each new home presented a fresh set of glasses for our choice of beverage and a dish full of biscotti. Refusing was not an option. Having just come from breakfast and not speaking Italian, our only choice was to buck up. I think this has a lot to do with why my pants aren't fitting very well.