General Archives
Saturday, April 24th, 2010 by Brian
The big day – our wedding at Nestldown in Los Gatos in excruciating detail for the sake of posterity.
Saturday, July 5th, 2008 by Brian
Oh, how life changes! It's been another nine months of "life as normal" here in the Bay Area but it's been anything but normal. Since our last note, there have been lots going on here… my business partner and I in MotorsportReg.com began work last year on …
Thursday, September 28th, 2006 by Brian
You go, girl!
Modeling at the exotic summit of the Mt. Ellen Summit Trail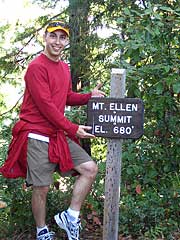 Jennifer and I needed a break so I planned an overnight camping trip in Memorial Park near Woodside, …
Monday, September 11th, 2006 by Brian
September 11th is the day before my birthday. 5 years ago I was about to turn 25 when my friend Jason woke me at 6:30AM calling to say "World War 3 is starting". Tomorrow I turn 30 and have a message to the terrorists:
I will continue to travel. …
Monday, March 20th, 2006 by Brian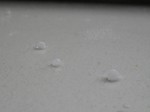 Sometimes you don't have to leave home to experience something new. Found these little guys sitting on the window sill a few minutes ago after it started hailing in downtown San Francisco.
Monday, September 12th, 2005 by Brian
Today is my birthday. For the first time since 2001, I didn't feel the gloomy hangover of the NYC terrorist attacks. In some ways this makes me feel glad but at the same time I wonder if we're just back to being complacent (especially in light of our …