Authored By Brian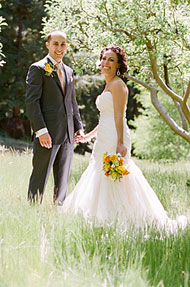 It has already been FIVE months since our wedding in April and with our schedules (and the stars) aligning, Jennifer and I are about to leave on our honeymoon this Thursday, October 8th.
On our RTW trip, we originally tried to insert a stop in Africa but due to a combination of our six-leg restriction and the wet season we skipped it. We didn't think it was going to work out for us this time either but a ton of frequent flier miles and kicking aside our travel agent in order to book it ourselves made it financially possible to travel to the other side of the world for two weeks. Although we have been all over the place with a really busy summer, we haven't had a real vacation in a long time so we're both really excited to hit the road to a place we've both longed to visit.
Many of you may still be on our mailing list from when we went around the world and if you would like to unsubscribe, you can do so at the bottom of the email. Otherwise we will post a few pictures and notes from the road to stay in touch!