Authored By Jennifer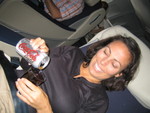 Our trip to Peru started off pretty rocky. Our flight to Lima was Rome to Paris to Bogota to Lima. But due to the restrictions on our tickets (we had to always travel west), I couldn't fly out of Rome since I'd already flown into Paris. As a result I had to book a ticket to Paris from Rome the night before and meet up with Brian the next morning at the airport. My Easyjet flight from Rome to Paris-Orly was 1 ½ hours late departing. So instead of arriving at 10:30 pm, I arrived at midnight. I caught a taxi and headed to the hotel I booked earlier that day. After 10 minutes in the taxi, we arrived and the guy told me the cost was 37 euros, which was absolutely ridiculous. I only had 30 euros on me, so he took that and let me go. At the hotel there's a sign on the door that says the reception closed at 10, and that if you need to be let in, to call a number. I have no cell phone so I bang on the door. One of the patrons of the hotel let me in, but sure enough, no receptionist.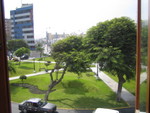 I use the phone at the desk to try to call the number on the door, but I can't figure out how to get it to work. I try and try and decide that I'll walk down the street to a pay phone and try there. It's about 12:30 am by this time, and the pay phone I try doesn't take change, only cards. Of course my credit card doesn't work. I'm not really sure what to do at this point because I'm in a residential area and there are no other hotels or taxis around, let alone people. I decide to walk to the train station I saw on the way over and see if I can catch a train to the CDG airport. From there I can just sleep in the business class lounge. I walk around for about 20 minutes or so and can't find the train station even though I can hear the trains. At this point I'm getting a little scared because something could easily happen to me and no one knows where I am. I turn around and head another direction and find the train station. But it's closed and there are no taxis. I continue to head down the street hoping to find a hotel and a guy in a car stops by me.
I think he's asking me where a bank is, but I'm not sure what he's saying because it's half in French, half in English. I start to walk away and he asks me where I'm going and I told him I'm looking for a hotel that's open. He tells me to get in his car and he'll help me, but I know this is a really bad idea. I refuse and walk away. About 10 minutes later I find a taxi and he takes me to a hotel near the airport. Finally, 100 euros later, but safe and sound in the hotel I climb in bed at 2 am and set my alarm to wake up at 6. Right then and there I decide that Brian is never leaving my sight.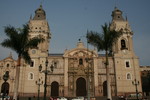 The next morning I head to CDG and wait for Brian on the plane. I wait and wait and he's not showing up. I'm getting worried because the plane is supposed to leave in just a few minutes, plus a guy has taken the seat next to me which makes no sense because that should be Brian's seat. Finally I tell the flight attendant what's going on and he has me write down Brian's name to find out where he is. The flight attendant comes back and says he has no record of Brian on the Rome flight or our current flight, which scares the crap out of me. I manage to pull out Brian's record locator number, and the flight attendant tries again. Apparently he couldn't read my handwriting so he didn't find the name he misspelled in the computer.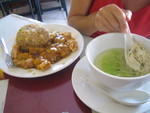 But he did find the record locator number and our flight is waiting for Brian's delayed flight from Rome. Five minutes later Brian gets on the plane after running from his flight and I feel like bursting into tears because he's finally with me. I tell him about my terrible night before and that he's never leaving my sight again. Obviously he didn't like that I had to go through all of that, and tells me I shouldn't have left the hotel in the first place, but he thinks it's cute that I won't let go of his hand.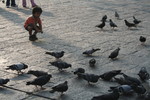 It's funny but our relationship has changed a lot from spending 2 ½ weeks apart. They say absence makes the heart grow fonder, but I think it made our hearts grow obsessive for each other. Maybe it was because we spent an extraordinary amount of time together before we split up, but we both feel like we're honeymooning. I have been overly affectionate, which he will tell you is not a normal trait of mine, and Brian has admitted to being "emotional," which I'll tell you is not a normal trait of his. It's absolutely wonderful. Maybe we should have split up a long time ago.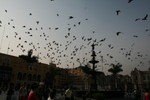 We finally arrive in Lima at 2 in the morning and make our way to our hotel. We sleep in, eat some breakfast, walk around, and sleep some more. The great thing about being in South America is that we're so close to home now. We're back on our side of the world and the time difference from California is only 2 hours. Plus we get to speak Spanish, the little bit we know, and eat Hispanic food. It feels very comfortable. We only have a few days in Lima before we head to Cusco to hike up to Machu Picchu. On our second day in Lima we take an organized tour of the city, and we were so impressed.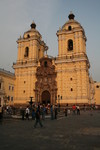 Almost shockingly impressed. Neither of us has been to Latin America before, not counting Mexico, but we assumed it would be like South East Asia only the locals would speak Spanish. We were so wrong. Lima is absolutely gorgeous. The streets are clean, there are beautiful parks everywhere you look, and the architecture is stunning.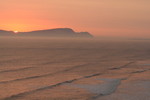 Of course, Lima is a big city and there are areas that aren't as nice, but we just couldn't get over how beautiful it was. Not to mention the people are extremely friendly. And we met up with Brian's former business partner Rob's brother Guillermo one evening for dinner who took us to a Peruvian restaurant. We had a great meal and great conversation. Four hours later we had to be up to catch a very early morning flight to Cusco.