Authored By Brian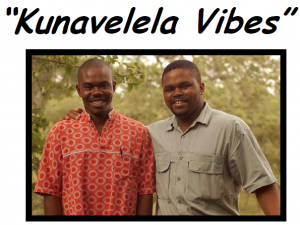 It is quickly approaching two years since Jennifer and I spent our honeymoon in South Africa. A highlight was our time spent on the border of Kruger National Park at Tanda Tula Safari Camp. Not only was the wildlife incredible but the people we met became very special to us. Two of those people were staff at the camp, brothers Harry and Smiling Ubisi. Together they have started the Kunavelela Community Project to encourage hope in a local community that battles with AIDS, food security and poverty. Some of their projects have helped children play soccer as a way of giving them pride. Donations from visitors from around the world have provided soccer shoes, balls and jerseys so their teams can be properly equipped. They have expanded to other projects within their village including a vegetable garden that the grannies work to provide food for the families to address food security concerns.
Jennifer and I wanted to help and earlier this year we donated funds to purchase and feed chickens so the village would have fresh eggs and meat. Harry and Smiling sent out a newsletter update yesterday with some report on the progress:
Donation of funds
Our first bit of good news came via a donation of US$500 from Jennifer and Brian Ghidinelli in California. The funds were donated to purchase our own starting stock for the poultry initiative and get this off the ground. As stated in previous newsletters, we want to provide the village with a ready source of protein through eggs and meat. Locating laying hens of the right age that aren't passed their prime has proved somewhat of a challenge and we have decided to purchase younger chickens that we can feed up and nurture into laying hens of our own. Just last week after months of looking, Harry managed to find a supplier from a nearby village who will assist us with chickens of the correct age.

Running the operation this way will hopefully prove to be more sustainable and offer a better chance of providing employment initially to one dedicated member of the community with the possibility to expand the workforce once output increases. Although there are many people in the village who are willing to assist, the project is looking for someone to take on the responsibility and dedicate their time in full to making this a successful and long term resource. At present, Harry and Smilling are spreading the word and looking for a candidate
to take on the challenge. The funds are to remain in the bank account until we have found the right person for the job and all elements to ensure the success of this initiative are in place. Thanks Jennifer and Brian for making this possible, updates to follow.
From where we stand, it's hard to consider that the most difficult part of effecting change in these communities is not necessarily funding. Logistics and access to needed supplies or talent may be a bigger barrier to converting money into results. We're excited to see the first photos of chickens once the groundwork is laid.
"Kill" List
Finally, a lot of people have asked us what animals we saw when we returned. I started a list back in 2009 but never posted it… well, here it is for posterity:
YES, WE SAW A CRAZY ASS NASTY HONEY BADGER!

The one animal we did not see was the cheetah. We were told that they don't exist in that part of the continent but I recently saw a photo from Tanda Tula on facebook page of a gorgeous cat! Apparently they do show up certain times of the year and we just missed out… I guess we'll have to go back!