Authored By Brian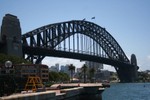 As we cross the equator and leave "Down Under" for Vietnam tomorrow morning, I'm caught with a few parting thoughts about our time here in New Zealand and Australia. We've found the people lovely, the scenery amazing, the activities breathtaking and the food… well, the food was just so-so.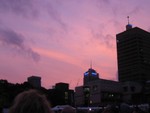 Nonetheless, this has been real "vacation". It's all Western, English-speaking and incredibly easy to navigate. Our money is actually worth more here to boot. In fact, in every country we're visiting the dollar is more powerful. Try that in Europe these days.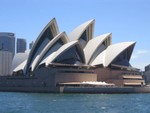 We've been in Sydney for five days doing all the things that tourists do; Opera house, ferry across the harbour, Aquarium visit, Manley and Bondi beaches, walking around downtown and we lucked out and caught a night of free Brazillian Jazz in the park as part of the Sydney Festival 2007 where we polished off a bottle of wine. We even stayed in the same budget accomodation all five nights.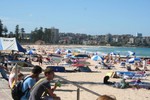 Sydney is a lot like San Francisco. A San Francisco where the weather is warmer, you actually want to go to the beach to swim and gorgeous girls on every street corner. You know, pretty much like identical twins. That's not the San Francisco you know?? Seriously, they are quite similar – small-town feel with big-city access, acceptable public transportation, great sights and a hip crowd. Jennifer wants to move here and I would gladly come along but I don't know if the Fashion Police would let me stay. It takes a serious budget to match the styles of the working locals. Real estate here is also insane. Based on salaries, it sounds like it's even more expensive here than back home (but in absolute values, not as much unless you have a waterfront view).
So in saying adios to our friends down here, here are 8 things that I feel are worth remembering and bringing back home:
Not tipping. It's so bloody nice to simply pay the (more expensive) bill without having to hem and haw about the tip.
Kiwi and Aussie slang like "full-on" to describe something exciting, "massive" when describing anything of size and "cheers, mate" in place of a casual "thank you". I also like the emphasized South African "and so forth and so forth" of our SCUBA instructor Warren in place of "blah blah blah".
Warm summer weather.
Easier airport boarding. We haven't had to remove our shoes once in the 78 airports we've visited since leaving. We even brought bottled water on board! :O
Dual-flush toilets. Can we get serious about conservation back home and start installing toilets with a separate flush for #1 and #2? Such a no-brainer. And while we're at it, let's join the EU in their call for a carbon-based economy.
Cricket. It can't be a sport if you wear a sweatervest while playing it, but it's a more interesting game after reading the rules and watching some tests (matches).
Reconciling bank accounts. When I traveled alone, it was quite easy to monitor how much money I spent. With two people, it seems like you should be splitting expenses but so far it seems like we've multiplied our burn rate. :O
Hostels. I always thought hostels were like homeless shelters full of stinky gap year kids practicing synchronized snoring. Had I known what a relatively clean, affordable and easy-to-sleep environment they offered plus the chance to meet more travellers, I would have saved a wad when I was in Europe a few years ago plus had more fun.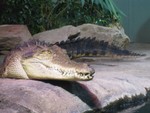 That's about all from us. Who knows when we'll post next as we venture into Vietnam. Our first stop is Hanoi and we'll be working our way to Ho Chi Minh City before heading back north through Cambodia and Laos. While Jennifer did an awesome job planning most of NZ/AU, it's my turn for the next 6 weeks. Wish us luck dong bargaining*!
* Dong is the currency of Vietnam